How will the rise in interest rates affect me?
Bank of England raises interest rates for a second time in a decade.
On Thursday the 2nd of August 2018 the Bank of England announced that base interest rates will be increased from 0.50% to 0.75%, but what effect will a modest increase of 0.25 percentage points have on your personal finances?
The impact on mortgages
Borrowers on fixed rate mortgages will see no change in their monthly repayment, but 35% of borrower are on variable rate mortgages – so how will they be affected?
According to Nationwide the change in interest rates will add an extra £12 per month to a £100,000 repayment mortgage, or £25 per month to a £200,000 loan.
David Cutter, the chief executive of Skipton Building Society, suggested that "there will be no immediate impact in terms of affordability" citing that 90% of new loans are fixed rate mortgages, along with 66% of older mortgages.
Cutter also added that he thinks that the monthly repayment on the "average mortgage" will increase by £16 per year.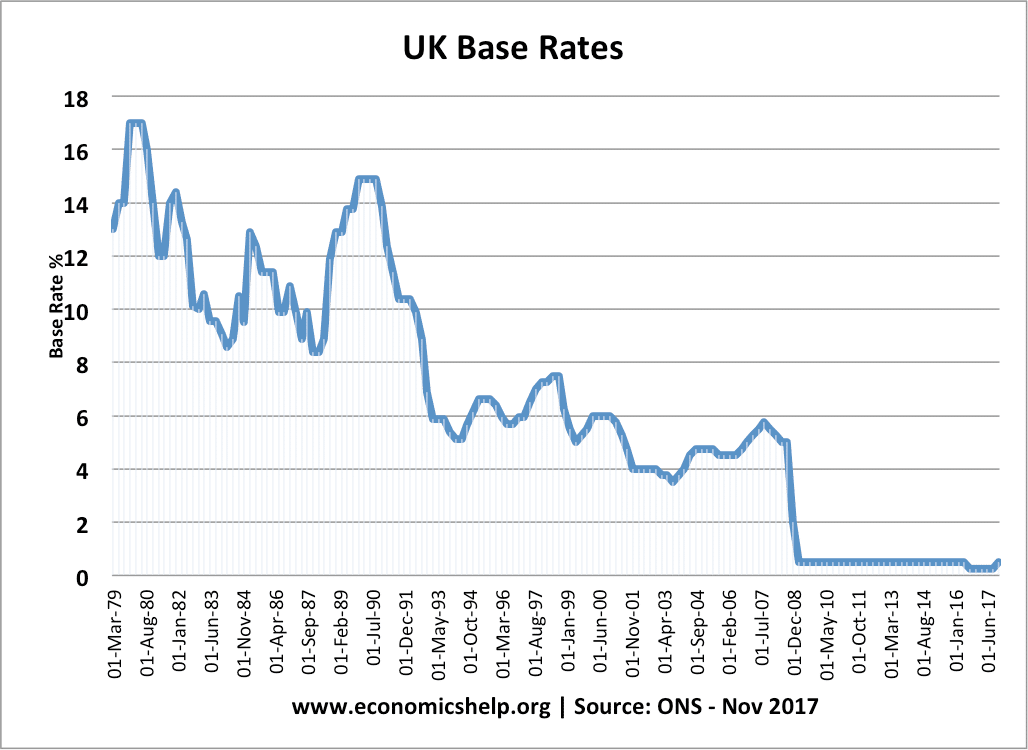 Will savers benefit?
As of the 6th of August 2018, the most competitive easy access bank accounts are offering interest rates up to a variable 1.40% AER. High interest current accounts are offering 3.00% but not without extensive terms and conditions that limit savers. Paragon Bank are offering a 120-day notice account with 1.66% AER (source: MoneySupermarket.com)
Considering that inflation is currently sat at 2.4% (CPI) according to the Office for National Statistics as of June 2018, the most competitive savings accounts cannot compete with inflation, and the buying power of any substantial savings will slowly erode over time.
So will the increase in base interest rates help alleviate the erosion of capital?
Its unlikely. Bank of England statistics showed that following the 0.25% rise in base rates in November 2017, the average rate on UK current accounts only increased by 0.09% over seven months. This is likely due to the banks using the rate rise to widen their net interest margin to increase profits.
Will interest rates continue to rise?
It is difficult to say how interest rates will continue to change in the near future, but very few people are predicting interest rates to ever return to the common 5.00% base rates seen before 2008. It is highly unlikely that base rates will reach figures of 2.00% or 3.00% for some time.
How do I take action?
With interest rates expected to rise but not for some time, there are some tools available to you that may help to protect your capital.
Some banks are now offering mortgages with 10-year fixed interest rates that are only slightly above typical rates for 2- to 5-year fixes. Opting for a longer-term fix on your mortgage rate will ensure that your monthly repayments are not affected by the likely increase in interest rates, giving you peace of mind and certainty for your personal finances.
In the meantime, interest rates are still low and will continue to be lower than inflation for some time. To protect the buying power of your capital from inflation, it would be wise to consider speaking to a financial advisor about creating and managing an investment portfolio that suits your personal circumstances, financial goals, and attitude to investment risk.
Good financial advice is built on trust, understanding, and high professional standards. BlackBear Financial Group offers bespoke financial planning for individuals based on their unique situations, requirements, and desires for the future.
If you wish to speak to an independent financial adviser about creating a personalised solution for your personal finances, you can email BlackBear Financial Group at hello@blackbearfg.co.uk or contact us by telephone on 0151 305 2305.